Coast Modern: Their Own Fan Stories
We love talking to fans about their favorite music stories.

So what could be cooler than a musician sharing their experience, not as an artist, but as a fan?
Coast Modern is an L.A. based duo comprised of Luke Atlas and Coleman Trapp. They are about to embark on a tour supporting both BØRNS and The Wombats in various cities across the country. They're new to the scene, with just 3 tracks publicly released, but have already performed at SXSW gaining much attention from industry big shots.
"We're looking forward to going crazy and connecting with our fans," they said. "We've only played SXSW, which is all industry people, so we're really looking forward to playing for people that are coming to see us and playing in these awesome venues."
LUKE
I had always wanted to do film and my plan was to go to film school. But, I went to a school that was next to a museum and they had these jam rooms, so I would go in and pick up the various instruments and play each one for 10 minutes at a time. That's when I knew that I had to be a musician.
One of my first concert memories was seeing Of Montreal. A little band called MGMT opened for them. I was like, really young- 14 or something. This was in Seattle, where I grew up. It was one of my first shows. I loved Of Montreal. I got in line way, way early, as you do when you're a teenager. It was one of the first times I can remember being out at a club with just my friends.
I remember the whole night. There was a weird rap group that opened, and then MGMT came on and it just blew my mind. I thought they were so good. I didn't know about them before I went- this show was my first impression of them. I don't think anyone knew of them back then. They were barely out of the gate. It was when they just had their first EP released. Back then, I was like 'I gotta be in front'. I was right there, getting squished.
That show definitely set the stage for me as a musician. Of Montreal is kind of over the top with their live show and willing to take risks, so that was definitely a big inspiration for me. I actually did meet Kevin [Barnes, Of Montreal] once, at Sasquatch and he was a very, very nice guy.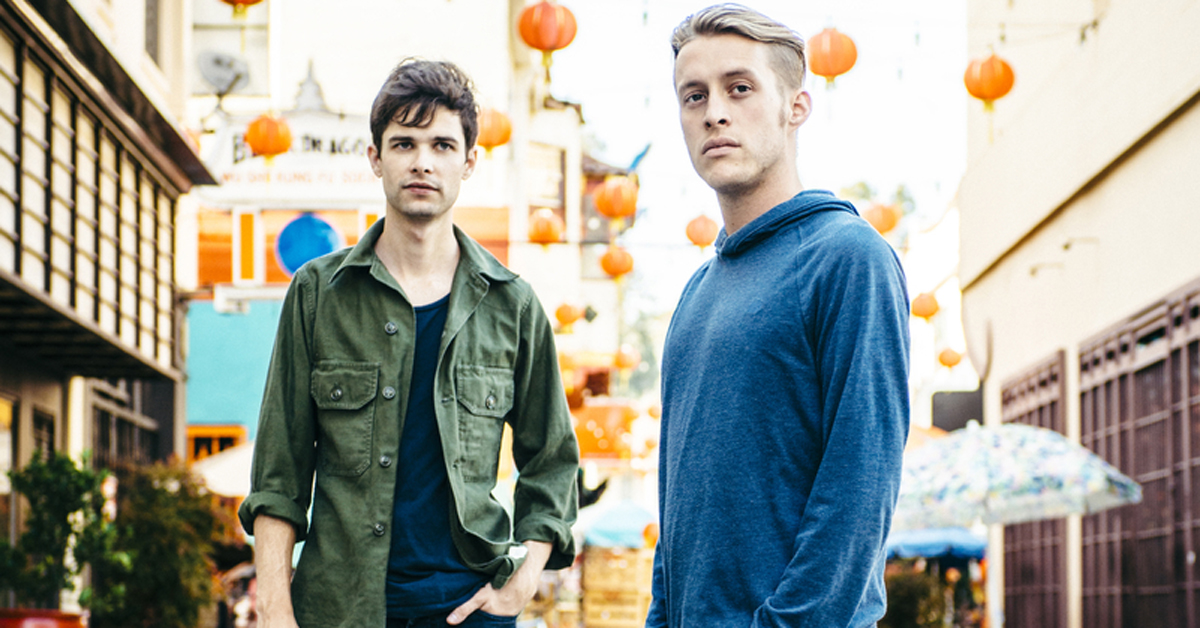 COLEMAN
I didn't actually go to a ton of live music growing up, but luckily the shows that I did see had a huge impact on me. I was a big fan of Air around the time that Talkie Walkie came out. I was in high school at the time that my friends bought me tickets to see them at the Hollywood Bowl and the L.A. Philharmonic was behind them supporting them throughout the concert. That was really amazing.
It's such a weird thing- I haven't sought out a lot of shows, but I've managed to see all my favorite artists just from serendipitous moments and friends knowing what I liked. For example, Led Zeppelin was my favorite band in high school. You know that time that everyone goes through a classic rock phase? Well Zeppelin was my go-to during that time.
It was actually Luke that told me that Robert Plant was playing in L.A. and they were giving out tickets at a record store- so we got tickets. So, we're driving down all these weird streets getting lost through L.A. trying to find this venue. When we finally get there, we find out the show is on the 40th anniversary of their famous show in Long Beach. So, instead of Robert Plant performing the songs that he had been doing with his new project, they blasted out all these old school, classic songs. They were rockin'! Luke and I felt like we were at an actual Led Zeppelin concert.
Personally, I like a little bit of space when I'm seeing a show, so I sacrifice being right up in the pit. In high school, I was in bands, usually as a drummer. So we would do shows at veteran halls and there would just be complete havoc- crazy mosh pits and shit. But, ever since then, I prefer to be onstage the most.