Jordan's Story: Twice in Twenty Years (on meeting Johnny Rodriguez)
A chance meeting at an iconic venue down south has Jordan coming full circle with a country legend he first met as a toddler. And, of course, his family has been there with him every step of the way.
Born into a family of musicians, music has always been a huge part of my life. Originally from the small town of Lake Jackson, TX my parents and I moved to Austin with hopes of my dad landing a career as a musician. After some months of playing on the downtown bar scene, he decided to give up the dream and began working full time. His music, however, never stopped.
I can remember many nights as a child falling asleep to the sounds of Merle Haggard, Clint Black, Waylon Jennings, and, of course, Johnny Rodriguez. One of country music's biggest stars in the '70s and '80s, Johnny Rodriguez was my dad's childhood hero and many of his songs made their way into our home.
At two years old, I attended my first Johnny Rodriguez concert. Unfortunately, I have no memory of the concert or any of the cool experiences, but I'm told that we got to go backstage and meet Johnny and that he even held me and let me play on the drum set. As a souvenir, I got to take home some autographed drumsticks.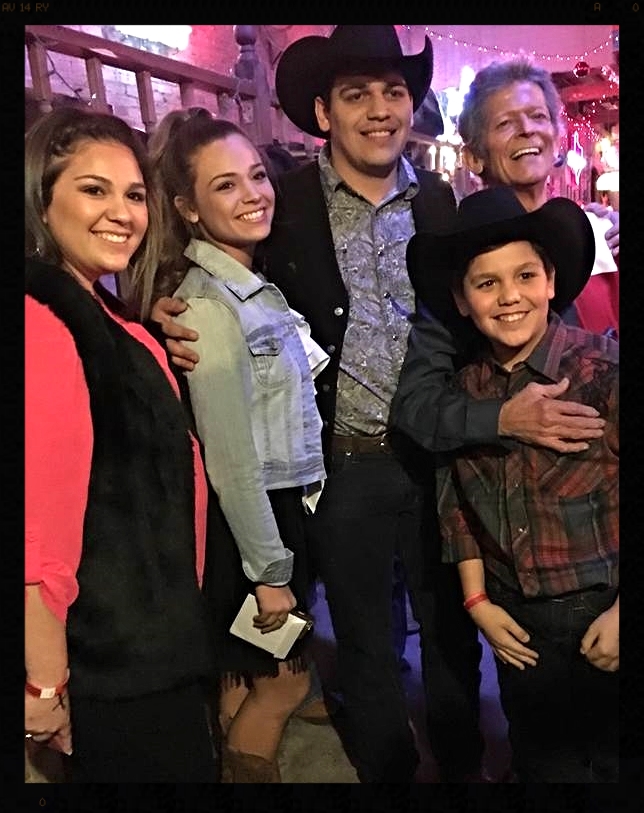 As time went on, I learned to play guitar and my dad and I would jam together. From time to time, we'd pick one of Johnny's songs and it would zap me back in time to when I'd first heard it.
After some years, Johnny finally made his way back to Texas to one of its most iconic venues: the Old Coupland Inn and Dancehall. The venue has hosted some of the biggest names in country music like Ray Price and Brad Paisley, but neither had packed the house like Johnny did that night. My family and I were able to grab a table up near the stage and waited for him to take the stage.
Time moved slowly as we downed beers and watched couples dance. After about an hour, I decided to make a quick trip to the bathroom. I tossed my beer in the trash and headed toward the back. But, just as I entered the hall behind the stage, I heard a familiar voice shouting. Right away I knew who it was. I turned to my right and there was Johnny, standing in a crowd of fans. I managed to wiggle my way between them and talk with him for a minute. I told him the quick version of how I'd met him when I was a kid and that it was great to see him now. He said likewise and then my family joined us. We grabbed a quick picture and let him on his way so he could take the stage. Getting to spend a couple of minutes with him and take a picture made the show that much more special. I've made it a habit to see him every time he comes around to Austin.