Keri's Story: I'm Mostly Here for Glassjaw
Everyone has that band or two that doesn't come around often. So when you do get to see them, the experience is even more special. Below, Keri recounts the joys of being reunited with a long-time favorite.
Seeing Glassjaw live was a whole lot easier when it was 1997 and I still lived on Long Island. I grew up a few towns away from the band and started seeing them live in packed, sweaty Knights of Columbus halls; an electric sea of white T-shirts and bleached hair. Over the years, Glassjaw shows (along with the band's music output) have become few and far between- some local pop-up shows here and there with a mad rush for tickets. When I moved from New York to Nashville, I didn't think I would ever see them tour through Tennessee. So when Glassjaw announced that they would be opening for Coheed and Cambria on their The Color Behind the Sun tour, the local social media excitement that I saw had me anxious for days about whether I could score a ticket. I exhaled when I got one...and then waited five months for show day.
***
I'm amped on concert day; scattered and talking a million miles an hour. The biggest bummer is that my friend, another New York transplant to Tennessee and old-timey Glassjaw fan, isn't able to make it to the show, so I'm solo for the night. The crowd is buzzing at Marathon when I get there. At the bar I nod a "hey" to the guy also waiting for the bartender's attention.
"Who are you here to see?" he asks.
"Mostly Glassjaw," I say, sipping foam off of my beer and realizing it's not the beer I wanted. He nods.
"I've heard of them. Heard they're pretty good." I smile and cheers him with my wrong tallboy as I walk closer to the stage. Don't get me wrong, I like Coheed and Cambria just fine. But without Glassjaw on the bill, I probably wouldn't have sprung for this ticket. The line for Coheed merch stretches back like the line for Santa in A Christmas Story, and people are making their way closer to the stage, delicately holding posters and vinyl LPs that they plan to keep intact for the duration of the show.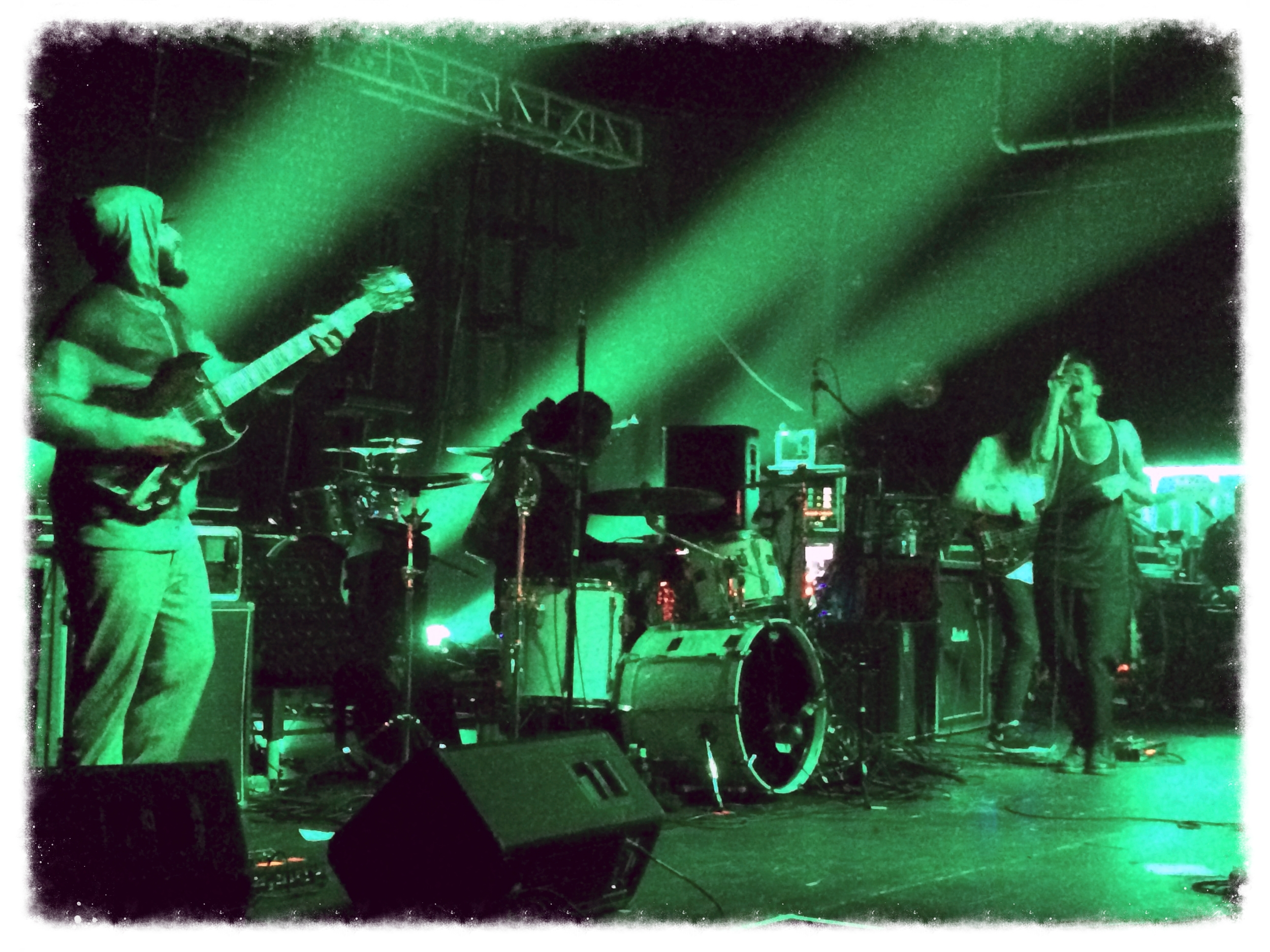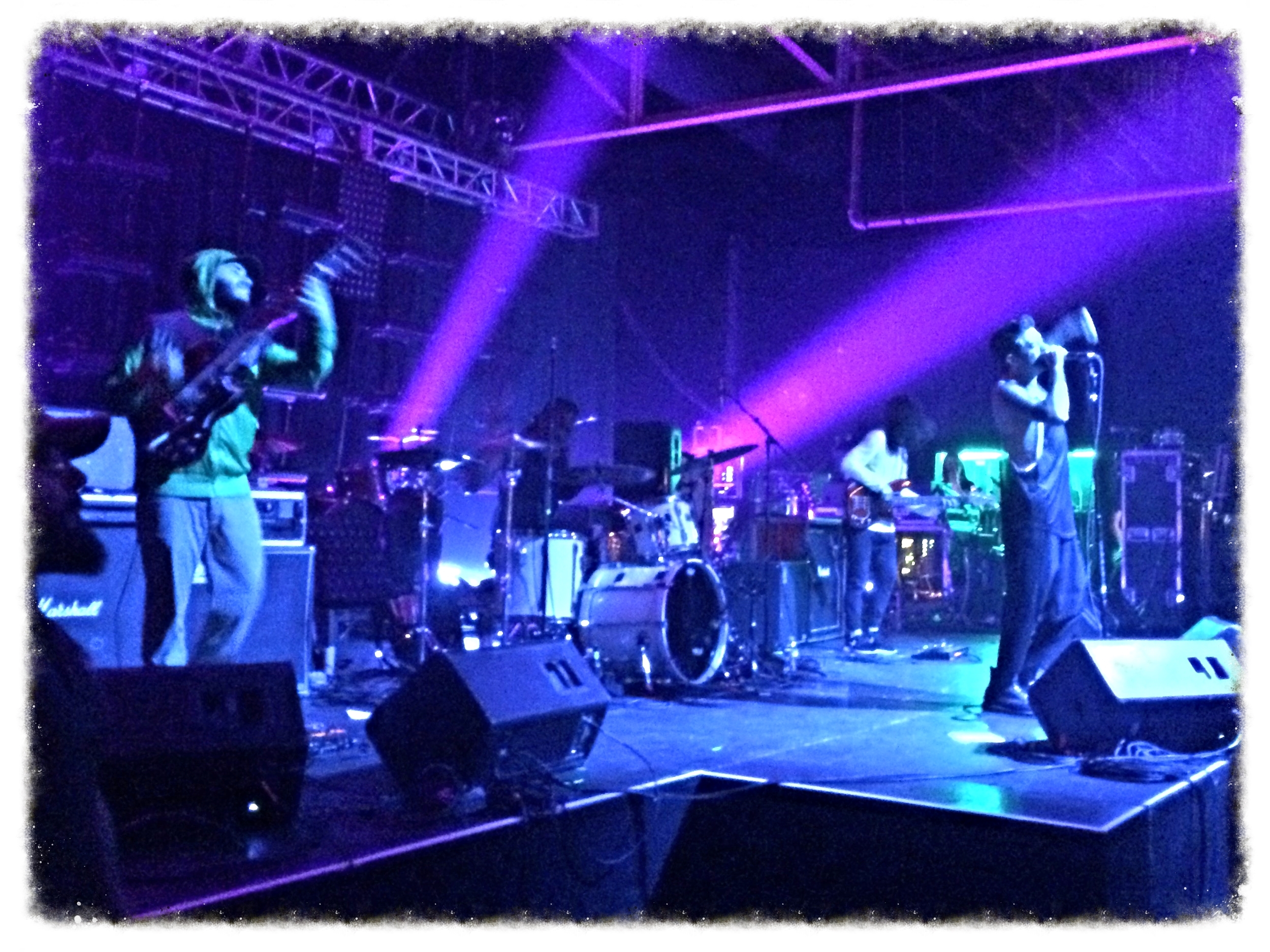 About thirty minutes later, I'm loving opener Silver Snakes and checking out routes closer to the stage gates. After the next opener, The Mighty, finishes their set and people head back from the stage for beers and bathrooms, I make my move forward. I spot a small sliver of space at the stage rail and explain to the two guys on either side of it that I won't take up too much room and I won't be a pest and I'll give them the real estate back but can I pretty please just kind of slide in here for Glassjaw? They are totally gracious and let me squeeze in. They're from Indiana and one of them has to work in the morning, so they're driving back tonight after the show. I check the time and cringe. At this rate, Coheed and Cambria won't take the stage until 10pm.
"Yikes," I respond. "Good luck with that." One of them was checking out some Glassjaw videos while he was waiting in line this evening, he tells me. He checks the last YouTube video he was watching on his phone to see the name of a song he liked. I see the video for Cosmopolitan Bloodloss pop up on his screen. We start discussing Bonnaroo and if festivals are a better idea in the abstract than in reality. Setup continues on stage.
Glassjaw filters in and I'm reminded that they've had another lineup change since the last time I saw them in 2013, in another time zone, which now seems a lifetime away. After 23 years, Justin Beck and Daryl Palumbo are the original Glassjaw constants. Justin's guitar is set high and tight and I hear the opening chords to Tip Your Bartender. The place explodes in sound. Daryl, in long baggy black shorts, black combat boots, and an oversized basketball jersey, screams through the end of Bartender (Buy it, load it, shoot it!) and they slide into Mu Empire. They tear halfway through their set before even stopping to breathe. Seven songs in and we get New White Extremity and Shira, the first new music releases since 2011. There are legs flying in the mass behind me. I'm taking up more room at the stage than I promised, but no one seems to care. They close with Two Tabs of Mescaline. I know that for most of the crowd, this is the last opener before the real show, but my ears are buzzing, adrenaline pumping, and for nine songs, my New York heart is home.